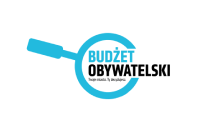 If you live in Lublin, you know perfectly well what improvements are necessary in your neighbourhood. Do you want to improve your surroundings? Submit your own idea in the Participatory budgeting!
What is the Participatory budgeting?
The participatory budgeting is a part of the City's budget that residents decide about, selecting the best submitted projects by voting.
The participatory budgeting was first introduced in the early 1990s by the Brazilian city Porto Alegre as a part of the fight of urban movements against military dictatorship. Over time, this system became increasingly popular in other Brazilian cities, and subsequently its popularity spread to various countries in South America, Europe, Asia, Africa and North America. In Poland, the first participatory budgeting was introduced in Sopot, and soon afterwards this system was adopted in Lublin as well.
Submitting a project
If you have an idea for making improvements in your neighbourhood or for doing something that hasn't been done in Lublin yet, submit your idea to the participatory budgeting. You only have to describe your proposals and register the idea on the website  https://decyduje.lublin.eu. Residents of the City will vote to select the winning projects. These projects will be implemented by the City of Lublin, which allocates 12,5 million PLN to this cause.
We can submit our ideas in two categories: district or citywide project.
1. Dictrict - may concern only one of 27 districts of Lublin and it can only be about renovation or building something; the maximum value is 350,000 PLN
2.  Citywide project:
investment - it can be about renovation or building something

 may include a maximum of 2 investment tasks (an investment task is, in short, a project with a coherent material scope, both in terms of location and destination, aimed at achieving a common goal. For example, renovation of  2 neighboring streets will be one investment task, but renovation of 2 streets in different locations are two separate tasks.

the maximum value is 1 million  PLN

 non- investment – activity not related to construction or renovation for example cultural or sport event;

the maximum value is 200 000 PLN
Who can submit an idea?
Any resident of Lublin can submit a project (individually, not via institutions, NGOs or district councils).
When should I submit my idea?
You can submit ideas in the spring. The call for ideas is open for a month. The exact period for submitting applications is announced in advance.
How do I write a project?
Before you begin writing your project, check the website

www.lublin.eu/budzetobywatelski

to see if your idea concerns issues that can be addressed by the City of Lublin, otherwise the City won't be able to implement this idea. Then check the website

geoportal.lublin.eu

to see if the area that interests you is owned by the City of Lublin. Remember that we cannot do anything on private property.
Plan your project in such a way that it can be implemented within one year. All residents of Lublin should potentially stand to benefit from it, including persons with disabilities, elderly persons and those with small children.
Estimate the cost of the project using the city price list available on the website

www.lublin.eu/budzetobywatelski

. The final implementation costs may vary, as they will be verified on the basis of similar work carried out by the City of Lublin.
Register on the website

decyduje.lublin.eu/

and describe your project in the application form available there.
Applications will be reviewed for formal compliance by the participatory budgeting  team, and the list of accepted projects will be published on the website

www.decyduje.lublin.eu

. From that moment on, you have time to promote your project until voting begins.
A winning project becomes the responsibility of the City of Lublin, which will implement it in accordance with applicable regulations and in agreement with the author.
Information
What happens to the project?